Frame
Sleek design. Engineered and manufactured in Austria.

The VarioClip® frame concept is a modular system to make the screen easily resizeable. The size of the basic frame is extended with plug in elements of standard size and extension elements to scale the frame to the exact dimension required.

Two different connections are available to connect the plug in elements together depending on the projection screen's application and size:
Simple. Straight Forward. Leightweight.
The standard plug in connection connects the projection screen's elements. This connection type is recommended for small to medium sizes and for projection screen set up on legs.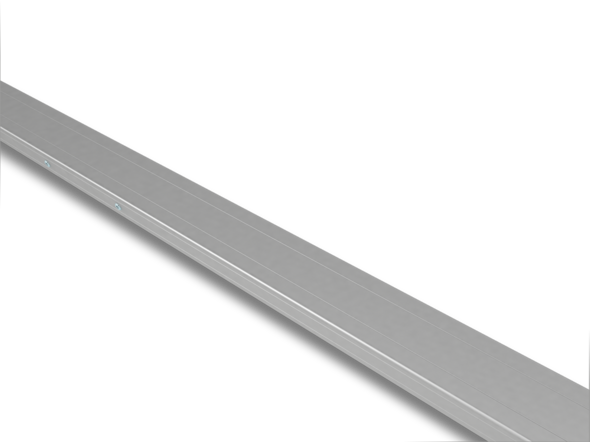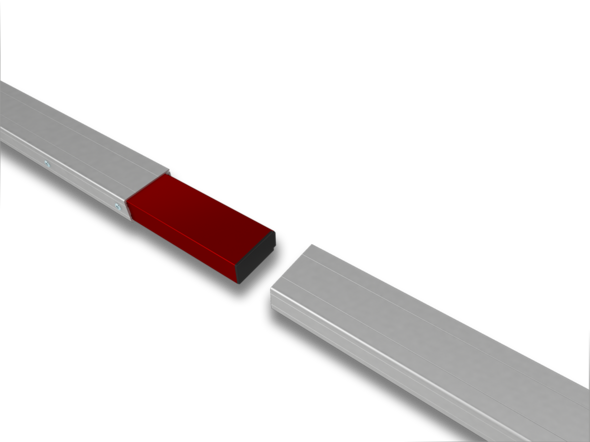 VarioClip™ Lock Connection
Quick. Locking. Flying.
Our proven VarioClip™ Lock connectors have been successfully used on Vario® mobile projection screens for many years. The plug-in elements feature a quick locking mechanism. With a swift 90° turn the element connection is locked and a stable connection is established. This connection is recommended for larger projection screens and a so called flying set up above the stage.
VarioClipClamp Connection
No Compromises. Robust.
Especially for our FullWhite® projection screens which are designed for extra-large formats we have developed the clamp connector. This connector is now also available for VarioClip® projection screens for connecting the plug-in elements of extra-large screens.
Due to the expanding connection module the projection screen elements are tied together free of any clearance. This results in the lowest possible frame deflection even at large screen dimensions but still keeping the lowest system weight among VarioClip®'s closest competitors.
Clamp connections are recommended for extra-large and extra-exact mobile projection screens.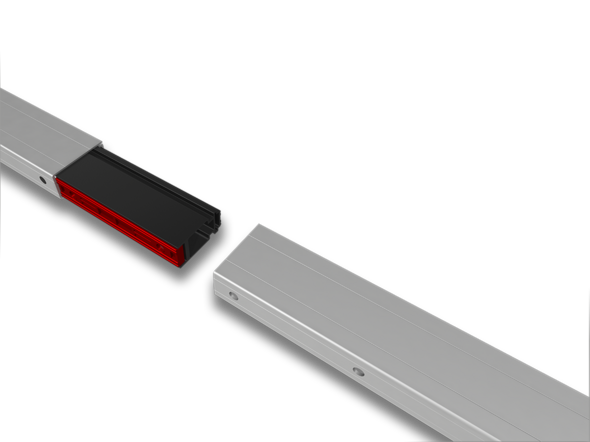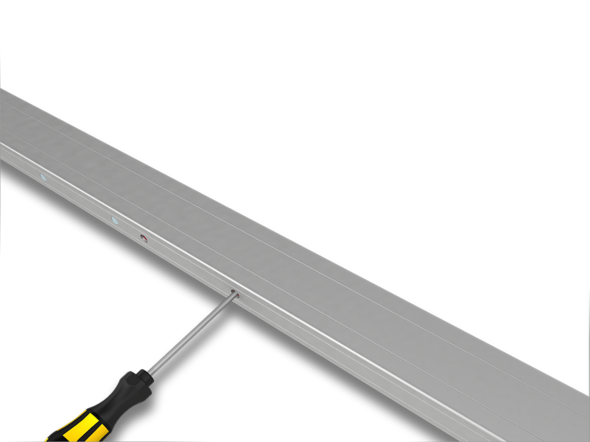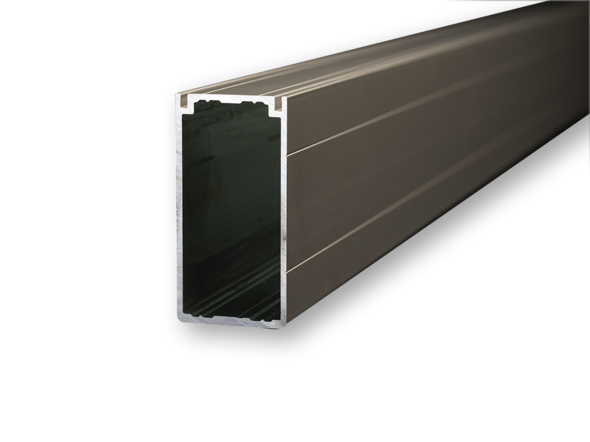 High precision. Future-proof.
VarioClip®'s basic profile is an ultra-high precision extruded profile made of a hardened aluminum composition and especially developed for this new projection screen technology. One channel on each side of the profile holds the surface hooks in place. A tiny notch prevents the hooks from falling off too easily but at the same time allowing them to slide back and forth for smooth tension distribution which results in the most homogenous surface.
The full clean design without any press snaps or studs makes the set up and surface attachment simple and stress-free. The internal contour is designed to create a form-locking connection when using clamp connectors between the frame elements.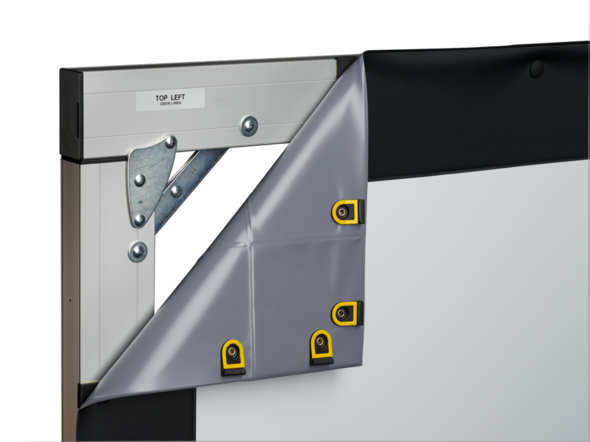 It is the little details that make the difference.
Reinforced multifunction corner-hinges increase the stability of the frame. Elements for attaching drapes can be plugged in. Especially engineered corner braces lock in place to ensure the screen´s stability and accuracy and are invisible even when rear projection surfaces are used.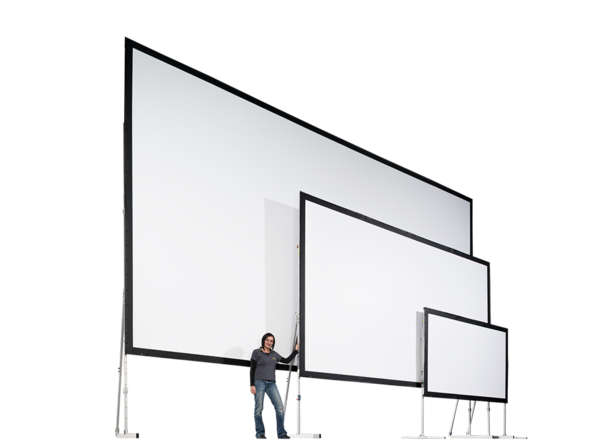 Scale your screen to meet your changing requirements.
Since Varioclip® is a modular projection screen system the basic frame can be extended with additional plug in elements to change the projection screen's dimensions and to use the same basic frame with a variety of different surface sizes.