Monolyte®
Mobile unibody screen system
"As we travelled the country visiting our customers, one thing became clear. There is a gap in the market when it comes to small meeting room screens. We believe we have accomplished this in a great system, that even I can set up by myself in three minutes."

- Todd Liedahl, managing director AV Stumpfl Inc.
QUICK AND
INTUITIVE SET UP
The workhorse.
Engineered and manufactured in Austria.
High precision extruded aluminum profiles and snap joints define the skeleton of the projection screen. The entire frame block unfolds and the snap joints lock automatically. No parts can get lost and set up is intuitive.
Our unique combination of in house development, sophisticated CNC machinery and handpicked materials as well as quality control enables us to achieve the least tolerances and the longest part life times on the market.
Intuitive. Simple. Safe.
Setting up a Monolyte® projection screen is as simple as it sounds even for low utilization users.
Compact. Lightweight. Protected.
How will you stock Monolyte® in your warehouse, how will it be transported to the venue and where will the packing materials go? We have carefully thought about this which is why we can come up with the perfect solutions for stocking and transport.

More information
Accessories
Enhance Monolyte®
Do you want to professionalize the appearance of your projection screen with a Drape Kit? Do you wish to ease your life when attaching the legs to the frame or do you want to use the same screen in different aspect ratios? We will take care of all these wishes.
Technical Details
Check the Details.
Check the standard scope of delivery and what makes a Monolyte® mobile projection screen so unique. We do have a number of files available for download such as brochure and manual.

More information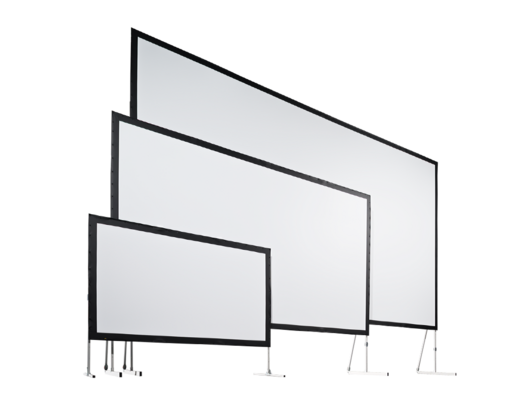 Vario
The Classic Mobile Projection Screen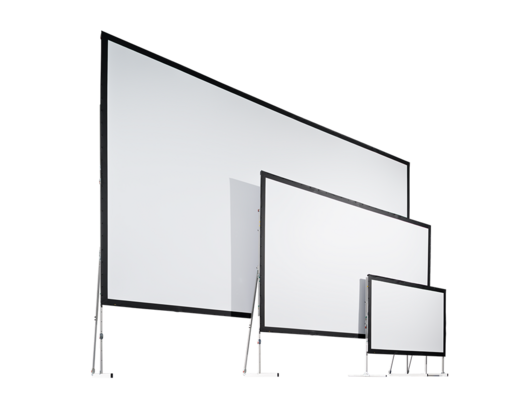 VarioClip
Redefining the Mobile Projection Screen