Frame
The lightweight working horse.
Engineered and manufactured in Austria.
High precision extruded aluminum profiles and snap joints define the skeleton of the projection screen. The entire frame block unfolds and the snap joints lock automatically. No parts can get lost and set up is intuitive.
Our unique combination of in house development, sophisticated CNC machinery and handpicked materials as well as quality control enables us to achieve the least tolerances and the longest part life times on the market.

The projection screen's technology core.
In order to fit a large scale projection screen into a tiny case its frame has to be folded. In order to ensure precision for the set up projection screen and an ultra long lifetime with thousands of cycles we have spent huge efforts on the joint's development. The result is our award winning, internationally patented and high precision engineered auto locking snap joint with one touch push button release. Internal stabilizers provide for greater durability at the folding hinge points.
Folds easily to fit into a carrying case the size of a golf bag
Quick and intuitive set up and disassembly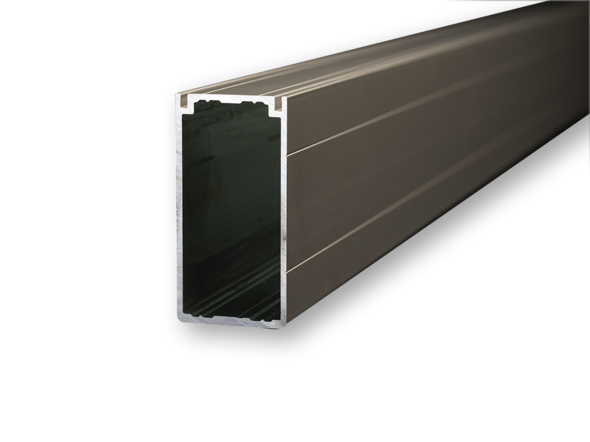 High precision. Future-proof.
MonoClip's basic profile is an ultra-high precision extruded profile made of a hardened aluminum composition and especially developed for this new projection screen technology. One channel on each side of the profile holds the surface hooks in place. A tiny notch prevents the hooks from falling off too easily but at the same time allowing them to slide back and forth for smooth tension distribution which results in the most homogenous surface.
The full clean design without any press snaps or studs makes the set up and surface attachment simple and stress-free. The internal contour is designed to create a form-locking connection when using clamp connectors between the frame elements.
It is the little details that make the difference.
Reinforced multifunction corner-hinges increase the stability of the frame. Elements for attaching drapes can be plugged in. Especially engineered corner braces lock in place to ensure the screen´s stability and accuracy and are invisible even when rear projection surfaces are used.