Iceland's Dramatic Beauty Brought to Live with AV Stumpfl Technology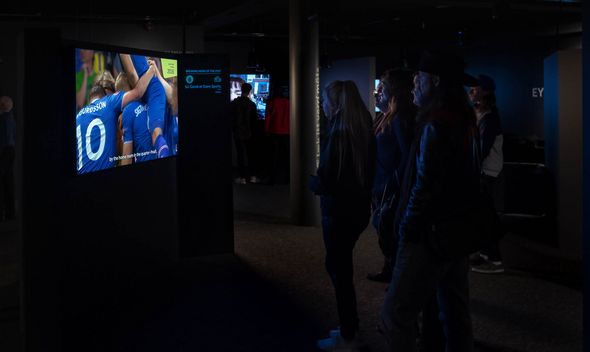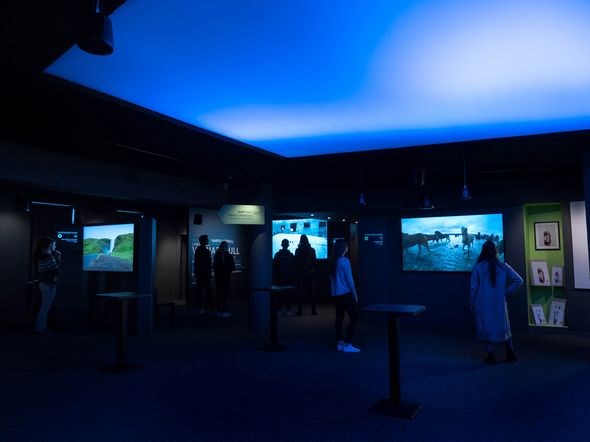 Wallern (Austria), 15th January 2018 – Though a small country, Iceland's stature in design tradition is mighty. Drawing upon that strong heritage, local AV specialist Luxor delivered an impressive audio-visual experience in UHD to the Tales from Iceland museum, in which everything from video to lighting is controlled using Avio, AV Stumpfl's sophisticated, decentralised show control system.
The exhibition on Icelandic history, nature and society uses a total of 21 UHD Player systems, AV Stumpfl's professional solid state media players, which seamlessly integrate into the Avio network, to create a truly immersive experience for visitors to discover the dramatic landscapes and daily life of this beautiful Nordic country.
All the high resolution content on display gives visitors an eye-opening insight into Iceland, showcasing the country's diversity and beauty. It provides a sensory experience which marries design, technology and the land around them.
AV Stumpfl's UHD Player systems proved to be the perfect solution for this highly visual visitor attraction, as they are designed for 24/7 operation and display video in UHD resolution to produce vibrant images. Capable of displaying video with a resolution of up to 4096 x 2160 at 60fps, the vivid brilliance of the content enables visitors to explore Iceland through the eyes of tourist videos and discover more about the country from news reports which bring the past to life.
All of AV Stumpfl's UHD Players in the museum play short synchronised videos across 14 UHD exhibition screens, measuring up to 2.5 metres (100 inches) in diameter. Frame synchronisation via a dedicated protocol is inbuilt and can be established via an IP network.
The 4K UHD screens are connected to speakers mounted in the ceiling which form a soundcloud underneath. Potential audio synching issues at the exhibition are avoided thanks to the freerun-sync mode embedded in the UHD Player firmware, which enables videos to begin simultaneously and then operate in freerun mode.
Rafn Rafnsson, technical director at Tales from Iceland, who worked closely with Luxor, said, "We chose the AV Stumpfl's UHD Player because we wanted a single, solid system to control the whole museum centrally (audio, video, lights and human control) and also have a simultaneous sync between the players.
"Avio is equally useful in this application allowing us a really good and flexible overview of all of our equipment in a cost-efficient way."
Avio is a decentralised solution developed for audio-visual installations, which connects devices via an easy to use drag-and-drop mechanism. Avio is designed so if one device on the network goes down, only the affected connections are interrupted, meaning there is no impact on the system as a whole.
All UHD Player systems and content are easily managed across the museum using AV Stumpfl's Avio; an IObox Relais turns the power on and off across the building as a night mode option, while a remote control can be used to activate parts of the installation. LED strips in the ceiling, reminiscent of the Northern Lights, are controlled by IObox DMX controls. Avio enables building automation, scheduling via a calendar, audio management and the integration of third-party devices.
Rafnsson concludes, "Iceland has a strong design tradition, and this inspired our approach to deliver an impressive exhibition which uses technology to highlight the world around us. By using UHD Player systems and other AV Stumpfl products we have been able to showcase to visitors the diversity and beauty of Iceland. We have connected this technology via Avio to bring Iceland to life and we have used lighting technology to resemble the Northern Lights.
"Visitor feedback has been very positive and as a clever and simple solution, Avio has been an integral part of making the exhibition so well-received and in keeping with Iceland's design heritage."
Photo credit: Tales from Iceland Museum
For further information, please contact:
Alexis Lipoff
Media Relations AV Stumpfl
3WM Communications
Tel.: +44(0) 79 49 599 002
Email: alexis@3wmcomms.com
Hans Christian Stucken
Global Marketing Manager
AV Stumpfl
Tel.: +43(7249)42 811
Email: H.stucken@avstumpfl.com

SOCIAL MEDIA:
Facebook: AV.Stumpfl.Pro
Twitter & Pinterest & Instagram: @AVStumpfl
ABOUT AV STUMPFL
AV Stumpfl is an award-winning Austrian company that designs, manufactures and markets a range of high-performance mobile and installation projection screens and multi-display and show control systems for professional and business applications. As a family business, its founders started the company out of a passion for the advancement of presentation and installation technologies. The product range is warranted for 24/7 usage. AV Stumpfl is located in Wallern, Austria, and is supported by a global network of distribution and service partners.
www.avstumpfl.com